Vishay, IHLP-4040DZ-11, 4040 Shielded Wire-wound SMD Inductor with a Metal Composite Core, 47 μH ±20% Shielded 3.3A Idc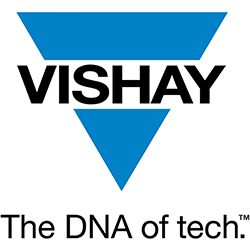 RS 제품 번호:

748-7265

제조사 부품 번호:

IHLP4040DZER470M11

제조업체:
본 이미지는 참조용이오니 재확인이 필요하시면 문의해주세요.
모든 Surface Mount Inductors 열람하기
---
65 <재고있음> 5-9영업일내 홍콩 발송
수량
한팩당
Per Bag*
5 - 120
₩2,276.75
₩11,383.75
125 - 245
₩2,226.00
₩11,131.75
250 +
₩2,178.75
₩10,892.00
*다른 단위에 대한 가격 표시
RS 제품 번호:

748-7265

제조사 부품 번호:

IHLP4040DZER470M11

제조업체:
제품 세부 사항
IHLP4040DZ-11 Series Magnetically Shielded Wire Wound Chokes
Vishay IHLP-4040DZ-11 series high current low profile shielded inductors. The IHLP-4040DZ-11 series handles high transient current spikes without saturation and has ultra low buzz noise due to its composite construction.
Frequency range up to 1.0 MHz
Lowest DC Resistance / μH in this package size
Applications include: PDA/notebook/desktop/server devices; High current POL converters; Low profile, high current power supplies; Battery powered devices; DC/DC converters in distributed power systems; DC/DC converter for Field Programmable Gate Array (FPGA)
For products that are Customized and under Non-cancellable & Non-returnable, Sales & Conditions apply.


Vishay Non Standard SMT Inductors (Chokes)
---
사양
| | |
| --- | --- |
| 속성 | 값 |
| Inductance | 47 μH |
| Maximum DC Current | 3.3A |
| Package/Case | 4040 |
| Length | 10.8mm |
| Depth | 10.16mm |
| Height | 4mm |
| Dimensions | 10.8 x 10.16 x 4mm |
| Shielded | Yes |
| Tolerance | ±20% |
| Maximum DC Resistance | 145mΩ |
| Series | IHLP-4040DZ-11 |
| Core Material | Metal Composite |
| Maximum Self Resonant Frequency | 1MHz |
| Minimum Operating Temperature | -55°C |
| Maximum Operating Temperature | +125°C |
| Moulded | Yes |
| Inductor Construction | Shielded |