Vishay 1000V 1A, Silicon Junction Diode, 2-Pin SOD-57 BYV26E-TAP
RS 제품 번호:

177-7369

제조사 부품 번호:

BYV26E-TAP

제조업체: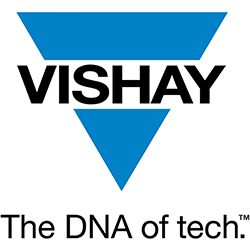 본 제품군 열람하기
---
15000 <재고있음> 5-9영업일내 홍콩 발송
단가 Each (On a Tape of 5000)
수량
한팩당
Per Tape*
5000 - 5000
₩437.10
₩2,185,500.00
10000 - 15000
₩424.70
₩2,120,400.00
20000 +
₩410.75
₩2,056,850.00
*다른 단위에 대한 가격 표시
RS 제품 번호:

177-7369

제조사 부품 번호:

BYV26E-TAP

제조업체:
제품 세부 사항
Ultrafast Recovery Rectifiers 1A, Vishay Semiconductor
Vishay ultrafast recovery rectifiers have very fast reverse recovery times as low as 15ns and voltage levels as high as 1500V. Typical applications include very high frequency switched mode power supplies (SMPS), inverters, and freewheeling diodes.
The Vishay ultra-fast avalanche sinterglass diode has low reverse current and it is made in a single configuration. Its maximum continuous forward current is 1 A.
Operating temperature range of -55 °C to 175 °C
Glass passivated junction
Hermetically sealed package


Diodes and Rectifiers, Vishay Semiconductor
---
사양
| | |
| --- | --- |
| 속성 | 값 |
| Mounting Type | Through Hole |
| Package Type | SOD-57 |
| Maximum Continuous Forward Current | 1A |
| Peak Reverse Repetitive Voltage | 1000V |
| Diode Configuration | Single |
| Rectifier Type | Switching |
| Diode Type | Silicon Junction |
| Pin Count | 2 |
| Maximum Forward Voltage Drop | 2.5V |
| Number of Elements per Chip | 1 |
| Diode Technology | Silicon Junction |
| Peak Reverse Recovery Time | 75ns |
| Peak Non-Repetitive Forward Surge Current | 30A |