RS 제품 번호:

280-6591

제조사 부품 번호:

Z728.H

제조업체:
모든 Zener & Galvanic Barriers 열람하기
---
일시 품절-다음 입고 날짜는 02/10/2023
(일/월/년)
이며, 그 후 5-10영업일내 홍콩에서 발송. 정확한 입고 수량에 대한 문의는 krenquiry@rs-components.com 로 연락주세요.
RS 제품 번호:

280-6591

제조사 부품 번호:

Z728.H

제조업체:
제품 세부 사항
P&F Single Channel Zener Diode Barriers
Zener barriers provide cost saving Ex-protection for various applications in process automation systems. The amount of energy transferred to the hazardous location is limited to a safe level incapable of igniting the explosive atmosphere.
Typical application - transmitters, transducers, solenoid valves and relays
Certificate No.
Group and Category
[EEx ia] IIC Class 1, Div1, Groups A-G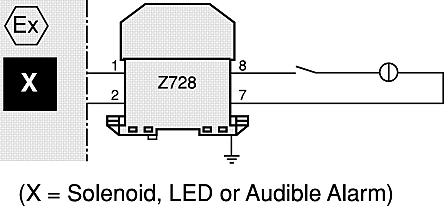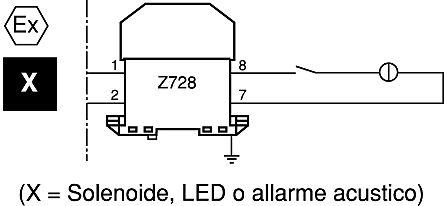 Pepperl+Fuchs shunt zener diode barriers are for use as safety interfaces between intrinsically safe and non-intrinsically safe circuits. They are manufactured from Makrolon® and designed to conduct electrical signals - in either direction - between safe and hazardous areas and to limit the amount of energy which can be transferred from a safe to a hazardous area in the event of fault conditions occurring in the safe area. All systems shown are licensed for [EEx ia] IIC Class 1, Div1, Groups A-G
---
사양
| | |
| --- | --- |
| 속성 | 값 |
| Number of Channels | 1 |
| Module Type | Zener Barrier |
| Barrier Type | Zener Barrier |
| Maximum Voltage | 250V |
| Hazardous Area Certification | ATEX |
| Safety Current Resistance | 250Ω |
| Maximum Current | 120mA |
| Minimum Operating Temperature | -20°C |
| Maximum Operating Temperature | +60°C |
| Supply Voltage | 28V dc |
| Safety Current Maximum | 120mA |
| Safety Voltage Maximum | 250 V |
| Operating Temperature Range | -20 → +60°C |
---