Bulgin, Buccaneer Series Female Cat5e, Cat6a RJ45 Connector
RS 제품 번호:

468-6232

제조사 부품 번호:

PX0833

제조업체: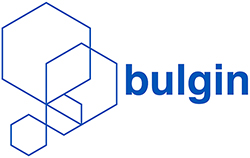 모든 Ethernet Connectors 열람하기
---
5914 <재고있음> 5-9영업일내 홍콩 발송
| | |
| --- | --- |
| 수량 | 한팩당 |
| 1 - 14 | ₩87,522.75 |
| 15 - 49 | ₩85,991.50 |
| 50 + | ₩83,842.50 |
RS 제품 번호:

468-6232

제조사 부품 번호:

PX0833

제조업체:
COO (Country of Origin):

TN
제정법과 컴플라이언스
COO (Country of Origin):

TN
---
제품 세부 사항
Panel Mounting Socket / Coupler
The Bulgin PX0833 is a Cat5e RJ45 connector for mounting into the front of panels and cabinets. This RJ45 coupler enables access to the system behind a panel or cabinet, whilst also offering an IP68 waterproof rating.

The PX0833 is perfect for use in harsh environments where the panel may come into contact with water and other elements. The coupler is mounted into a single hole in the panel and a sealing gasket is provided to seal the edge of the connector.

Once fitting, a standard patchcord can be plugged into the rear of the PX0833 coupler. There are a range of Cat5e and Cat6a connectors that the PX0834 mates with. Please refer to the list below for more information of what connectors are compatible.

Features and Benefits:
• Front panel mounted
• IP68 waterproof and dustproof
• Single hole fixing
• Shielded system
• Cat5e or Cat 6a compliant
• Data rate up to 100MHz
• Chemical resistant
• Flame retardant
• Standard RJ45 patchcord can be plugged into rear
• Comes with panel sealing gasket


Cat 5e shielded coupler
A standard patchcord can be plugged into the rear
Mates with:
PX0836
PX0837 2m - (
468-6254
)
PX0837 3m - (
468-6260
)
PX0837 5m - (
468-6276
)
PX0838 2m - (
468-6282
)
PX0838 3m - (
468-6298
)
PX0838 5m - (
468-6305
)
PX0834/A - (
468-6226
)
PX0834/B - (
841-9128
)
What is Cat5e?
Cat 5 cables are twisted pair cables designed for computer networking applications. It is essentially a standard to ensure the cable meets specifications and is suitable for infrastructure cabling in computer networking.
What is a shielded RJ45 connector?
Shielded RJ45 connectors feature a metal casing inside and, when used with a shielded cable, prevents interference of signal across the length of the cable. Shielded versions are suitable for applications which may cover a longer distance.
Applications
Single hole fixing
See complementary cable connector stock no.
468-6226
RJ45 connectors are a standardised network interface for ethernet connections and are often used in LAN (Local Area Network) setups with UTP cabling. This modular plug is used to construct RJ45 ethernet cable assemblies, to connect devices or projects to a network. It is commonly employed where a hardwired network connection is necessary, or in server racks.
Note
Supplied with




The Ethernet Buccaneer provides a high degree of environmental sealing for standard Cat5e RJ45 connections. It is an ideal solution to connectivity in harsh and difficult industrial areas.
---
사양
| | |
| --- | --- |
| 속성 | 값 |
| Ethernet Connector Type | RJ45 Connector |
| Gender | Female |
| LAN Category | Cat5e, Cat6a |
| Number of Ports | 1 |
| Mounting Type | Panel Mount |
| Number of Ways | 8 |
| Shield Type | Shielded |
| Orientation | Straight |
| IP Rating | IP68 |
| Depth | 32.95mm |
| Series Number | PX0833 |
| Series | Buccaneer |
| Contact Material | Phosphor Bronze |
| Contact Plating | Nickel |