VEML6040A3OG Vishay, Colour Sensor, Ambient Light Spectralsensitivity to Real Human Eye Responses 650 nm I2C 4-Pin OPLGA
RS 제품 번호:

165-2576

제조사 부품 번호:

VEML6040A3OG

제조업체: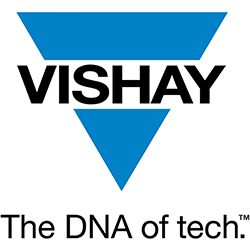 본 이미지는 참조용이오니 재확인이 필요하시면 문의해주세요.
모든 Colour & Light Sensor ICs 열람하기
---
일시 품절-문의: krenquiry@rs-components.com
단가 Each (On a Reel of 2500)
수량
한팩당
Per Reel*
2500 - 2500
₩1,816.60
₩4,540,337.50
5000 - 7500
₩1,770.10
₩4,426,800.00
10000 +
₩1,743.75
₩4,358,987.50
*다른 단위에 대한 가격 표시
RS 제품 번호:

165-2576

제조사 부품 번호:

VEML6040A3OG

제조업체:
COO (Country of Origin):

TW
제정법과 컴플라이언스
COO (Country of Origin):

TW
---
제품 세부 사항
Vishay Semiconductor VEML6040, Colour Sensor for Red, Green, Blue, and White
VEML6040 color sensor senses red, green, blue, and white light and incorporates photodiodes, amplifiers, and analog / digital circuits into a single chip using CMOS process. With the color sensor applied, the brightness, and color temperature of backlight can be adjusted base on ambient light source that makes panel looks more comfortable for end user's eyes. VEML6040's adoption of FiltronTM technology achieves the closest ambient light spectral sensitivity to real human eye responses. VEML6040 provides excellent temperature compensation capability for keeping the output stable under changing temperature. VEML6040's function are easily operated via the simple command format of I2C (SMBus compatible) interface protocol. VEML6040's operating voltage ranges from 2.5 V to 3.6 V. VEML6040 is packaged in a lead (Pb)-free 4 pin OPLGA package which offers the best market-proven reliability.
• Package type: surface mount
• Dimensions (L x W x H in mm): 2.0 x 1.25 x 1.0
• Integrated modules: color sensor (RGBW) and signal conditioning IC
• FiltronTM technology provides a spectrum matching real human eye responses
• Supports low transmittance (dark) lens design
• Fluorescent light flicker immunity
• Provides 16-bit resolution for each channel (R, G, B, W)
• Selectable maximum detection range (515.4, 1031, 2062, 4124, 8248, or 16 496) lux with highest sensitivity 0.007865 lux/step
• Package: OPLGA
• Temperature compensation: -40 °C to +85 °C
• Low power consumption I2C (SMBus compatible) interface
• Floor life: 168 h, MSL 3, according to J-STD-020
• Output type: I2C bus
• Operation voltage: 2.5 V to 3.6 V
Applications
• Handheld device
• Notebook
• Consumer device
• Industrial and mechanical application


Light Sensors, Vishay Semiconductor
---
사양
| | |
| --- | --- |
| 속성 | 값 |
| Sensor Type | Ambient Light Spectralsensitivity to Real Human Eye Responses |
| Peak Wavelength | 650 nm |
| Mounting Type | Surface Mount |
| Package Type | OPLGA |
| Pin Count | 4 |
| Dimensions | 2 x 1.25 x 1mm |
| Height | 1mm |
| Interface | I2C |
| Length | 2mm |
| Maximum Operating Supply Voltage | 3.6 V |
| Maximum Operating Temperature | +85 °C |
| Technology | Analogue, Digital |
| Minimum Operating Temperature | -40 °C |
| Width | 1.25mm |
| Minimum Operating Supply Voltage | 2.5 V |