STMicroelectronics Bus Driver 8-Pin SOIC, E-L9637D
RS 제품 번호:

920-6531

제조사 부품 번호:

E-L9637D

제조업체: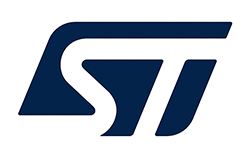 본 이미지는 참조용이오니 재확인이 필요하시면 문의해주세요.
모든 Peripheral Drivers 열람하기
---
일시 품절-문의: krenquiry@rs-components.com
단가 Each (In a Tube of 100)
수량
한팩당
Per Tube*
100 - 100
₩2,737.30
₩273,807.50
200 - 300
₩2,678.40
₩267,855.50
400 +
₩2,619.50
₩261,888.00
*다른 단위에 대한 가격 표시
RS 제품 번호:

920-6531

제조사 부품 번호:

E-L9637D

제조업체:
제품 세부 사항
ISO9141 Protocol Bus Interface
Standard ISO 9141 compatible interface functions designed to provide bidirectional serial communication in automotive diagnostic applications.


OBD (On Board Diagnostics) Communication


On-Board Diagnostics (OBD) refers to an automotive vehicle's self-diagnostic and reporting capability. OBD systems give a repair technician access to state of health information for various vehicle sub-systems via a standard socket connector and a special serial communications protocol.
---
사양
| | |
| --- | --- |
| 속성 | 값 |
| Maximum Supply Current | 3 mA |
| Mounting Type | Surface Mount |
| Package Type | SOIC |
| Pin Count | 8 |
| Dimensions | 5 x 4 x 1.25mm |
| Length | 5mm |
| Width | 4mm |
| Height | 1.25mm |
| Maximum Operating Temperature | +150 °C |
| Minimum Operating Temperature | -40 °C |