STMicroelectronics Discovery MCU Development Kit STM32F746G-DISCO
RS 제품 번호:

882-0278

제조사 부품 번호:

STM32F746G-DISCO

제조업체: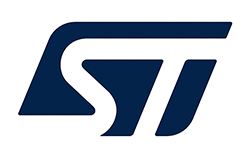 본 제품군 열람하기
---
RS 제품 번호:

882-0278

제조사 부품 번호:

STM32F746G-DISCO

제조업체:
제품 세부 사항
Discovery Kit for STM32F746NG Microcontroller
The STM32F746G-DISC0 Discovery Kit is an evaluation kit based on the STM32F7 microcontrollers (MCUs). The STM32F746G-DISC0 features an LCD screen and is ideal for designing applications featuring audio, sensors, graphics, video and high-speed connectivity.

What is the STM32F7?
The STM32F7 are very high performance MCUs. They feature a Cortex-M7 32-bit core and is ideal for applications requiring a high processing power.
The on-board MCU is the STM32F746NGH6, with 1Mb Flash memory and 340Kb RAM, all in a 216-pin BGA package.

Arduino Connectivity
The STM32F746G-DISC0 features the relevant connectors to allow you to add on Arduino connectivity. With this expandability, the STM32F746G-DISC0 enables you to add a large range of add-on boards with different functionalities.

What's on-board?
MCU: 216MHz STM32F746NGH6 Cortex-M7 core microcontroller
MCU Memory: 1MB Flash, 340KB SRAM
LCD Controller: LCD-TFT controller up to XGA resolution with dedicated Chrom-ART Accelerator™
Screen: 4.3in 480 x 272pixel LCD display panel with touch screen
Camera Connector: DCMI (suitable module STM32F4DIS-CAM RS 880-2069)
Memory: 128Mb Flash, 128Mb SDRAM
Audio Codec: On-board WM8994 stereo audio Codec
Audio Line: 3.5mm jack stereo audio Line In and Out
Speaker: 2 x stereo speaker outputs
Microphone: 2 x MP34DT01TR MEMS microphones on DFSDM inputs
Buttons: Reset and User
SD: MicroSD card slot
USB OTG: HS & FS via Micro-AB connector
Debugger: ST LINK/V2-1 via USB Mini-B connector
Ethernet: 10/100 Ethernet via RJ45 connector
Power Supply: 3.3V or 5Vdc power supply output for external circuits
WiFi or Ext-EEP daughterboard connector
Arduino Uno V3 format Shield connectors



The STM32F7 microcontrollers feature ST's ART Accelerator™ as well as an L1 cache and deliver the maximum theoretical performance of the ARM Cortex-M7 core, regardless if code is executed from embedded Flash or external memory. Typical performance figures: 1082 CoreMark / 462 DMIPS at 216MHz clock frequency.


AXI and multi-AHB bus matrixes for interconnecting core, peripherals and memories
Double-Precision Floating-Point maths unit on some variants
Up to 16KB +16KB of I-cache and D-cache
Up to 2MB of embedded Flash memory, with Read-While-Write capability on certain devices
Up to 512KB of data memory, including up to 128KB of Tightly-Coupled Memory for Data (DTCM) for Stacks, Heaps
16KB of Tightly-Coupled Memory for Instructions (ITCM) for time-critical routines
4KB of backup SRAM to keep data in the lowest power modes
Peripheral speed is independent from CPU speed (dual clock support)
Protected code execution feature (PC-ROP) on some variants
Power Efficiency: 7 CoreMark/mW at +1.8Vdc
---
사양
| | |
| --- | --- |
| 속성 | 값 |
| Classification | Development Kit |
| Kit Name | Discovery |
| Technology | MCU |
| Device Core | ARM Cortex M7 |
| Processor Family Name | STM |
| Processor Part Number | STM32F746NGH6 |
| Processor Type | MCU |